I cannot believe that my baby boy is 6 years old today. He was only 18 months old when he came to me, where has the time flown.
I booked him into the groomers today for a bath and blow dry. They are so nice, it was their present to him for his birthday; no charge. Thank You to Ajax Pet Care. They said that he really enjoyed the attention and brushing; preening as they groomed him.
See, I am all clean and spruced up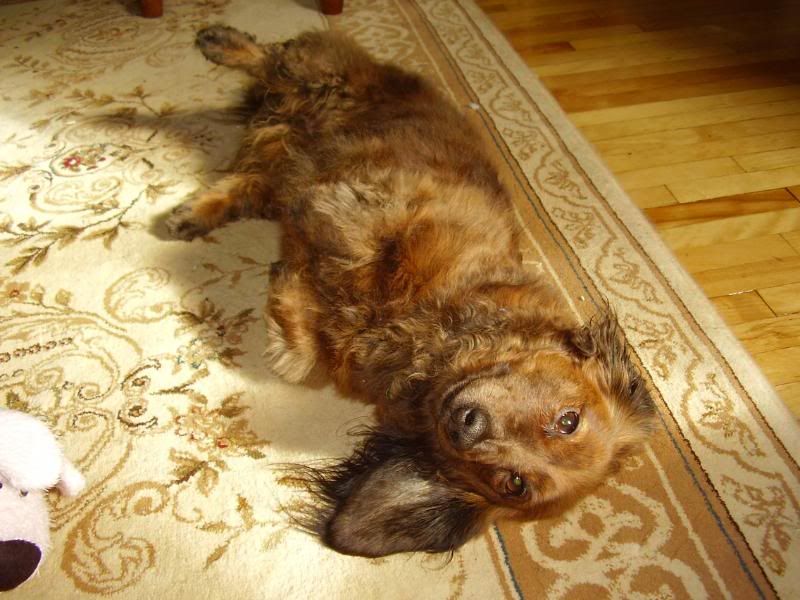 [Note from Mom: Valentin was such a good boy today. While we were out, I stopped at Heidi's vet office just to weigh Valentin. (Valentin goes to a different vet than Heidi, an all female vet practice). I was amazed that Valentin let Dr. Makawal pet him. No growling, no barking at all. (by the way, Valentin weighed 13.8 pounds, the diet starts in earnest tomorrow)]
Mama gave me a GIANT Bobo for my birthday. It is bigger than me.
This rope toy is supposed to clean my teeth too
I let Heidi play with my Bobo too
We all got rope toys. Here is Pogo with his.