The owner has surrendered all but 3 of the dogs from the December mill seizure, so now I can introduce my foster, Angel.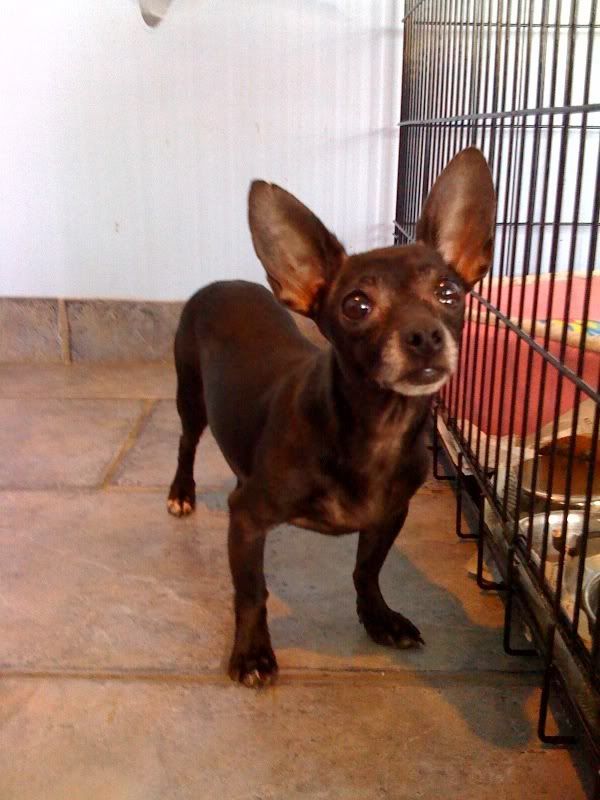 Volunteers named her Angel for those enormous doxie ears that stand up like a chi's; they thought those ears looked like angel's wings.
Miss Angel can now be spayed and then she will be looking for a furever home.
(Current paw count, 20 canine, 4 feline - for those keeping score, lol)
(PS: The SPCA is still fighting for the last 3 dogs which the owner did not surrender)